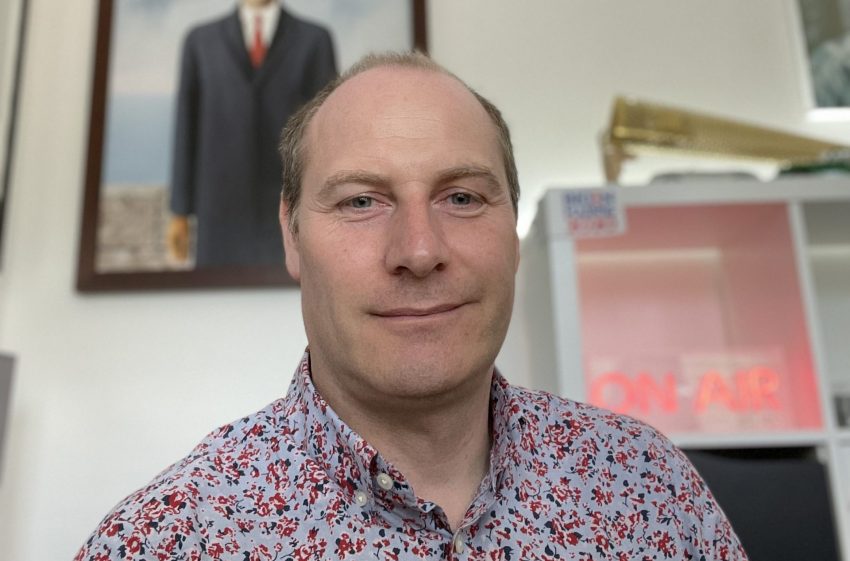 5 minutes with Richard Alvin, CEO and Founder of the Business Champion Awards
December 13 2021
As the deadline for applications to the UK's largest awards programme is extended to Jan 15, Richard Alvin shares his beliefs and reasons for founding the Business Champion Awards …
Over the past 25 years I've captured thousands of business successes, losses and turnarounds within the media, most recently in our nationwide magazine and online news centre, Business Matters.
There's an absolute wealth of talent in Britain. Every week I hear inspirational stories from business owners breaking the mold and disrupting a marketplace, turning around a family business that everyone thought was dead in the water to creating a company brimming with a vibrant company culture. Business can be tough, so the highs need to be recognised and celebrated to ensure that inspirational drive to innovate is topped up to get through the rollercoaster of the lows.
We launched the Business Champion Awards because I've found it ridiculously hypocritical to reward innovation in business within a system that hasn't been innovated in itself for years. It's time this industry was disrupted and overhauled to make it less time consuming to apply and more rewarding for networking, PR and inspiration.
Awards are about celebrating so it's my belief that the process should not be stressful. Business owners have got enough to be getting on with.
We're turning the systems on their head by making the whole application process more accessible than ever before. Apply online and then read on to find out how you can win extra points towards your overall score throughout the year.
So if you think it's time you shone a spotlight on what you and your team have been working hard to achieve, or you wish to nominate someone who deserves the recognition of a nationwide pat on the back, then it's easier than ever before.
In taking the process online we've become carbon neutral, so we're really pleased with that too.
Find out more and get applying. We'll be looking forward to meeting you at the regional events ahead of the black-tie gala in Canary Wharf on March 23rd.
Awards categories are as follows:
Whether you're putting yourself forward or nominating someone who you feel deserves this title, seeking, recognising opportunities and deliberating risks and maximising potential for growth, training and leadership all come into consideration for this award.
If your business has been running for a while, offering a high level of product or service, and it's managed to overcome the challenges and ride high on the successes that have breathed new life into it, then your business could be deserving of this award.
If your business has burst onto the scene within the last 3 years to receive great success and respect from your clients or consumers to the point where you've scaled it to become even more than you initially hoped then this is the award for you.
There's a vast amount of logistics involved in any business, however, mention exporting as part of your business plan and whether you're exporting to one specific destination or multiple, the amount of logistics trebles, if not more.
If you're obsessed with numbers, spreadsheets and bottom lines and you've seen a tangible rise in these coinciding with an expansion to your product offering or service then this award is for you.
You've always felt like you wanted to achieve something a little different compared to your classmates. Perhaps you've grown up only ever wanting to achieve what you've achieved. Either way, other people wish that you could bottle up your drive and commitment and sell that so that they can have your ingenuity and success.
Have you just saved your business from floundering to seeing bottom lines rising over the past three years? Perhaps you've adopted a family business that needed to change with the times or bought a business that needed a serious overhaul.
Are you passionate about being planet-friendly? Have you reconsidered every angle of your internal and customer facing processes to become fully sustainable and lower your environmental impact?
Being aware enough of the ongoing issues in society is one thing, putting plans in place to ensure diversity and inclusivity in the work place is no mean feat. If you and your business have accomplished this, that needs to be celebrated.
This year this award focuses on paying homage to the business owners who went above and beyond during the Covid crisis.