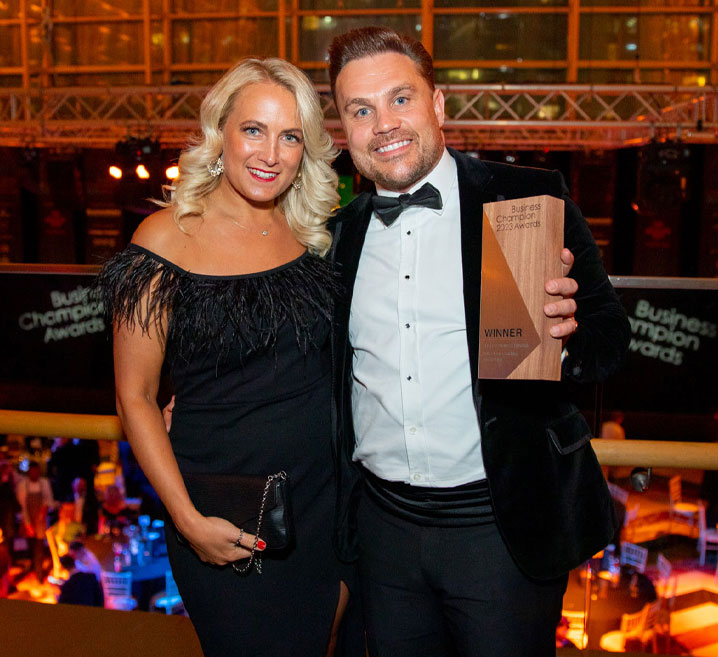 The Business Champion Awards offer a unique opportunity to showcase the best innovators, leaders and entrepreneurs in the country
Following the phenomenal success of the Business Champion Awards in 2023 which culminated in a glittering awards dinner hosted at London's East Wintergarden we are pleased to be back with the 2024 programme.
The 2024 awards programme recognises the achievements of all kinds of businesses, large and small, across different sectors and across the whole of the UK with our annual programme designed to reward the very best in UK business with 14 dedicated categories rewarding entrepreneurs, SMEs, fast growth companies and specific areas like sustainability and diversity with Bronze, Silver and Gold winners.
The awards have been planned to ensure publicity not only for sponsors but for the judges, applicants, finalists and of course eventually our winners before, during and after the finale in March 2024 .
Welcome to the next generation of UK business awards, celebrating all aspects of entrepreneurialism and the champions within them in a 100% carbon neutral and time efficient process.
The Business Champion Awards
UKs leading business awards - making it easy to celebrate the champions of British business