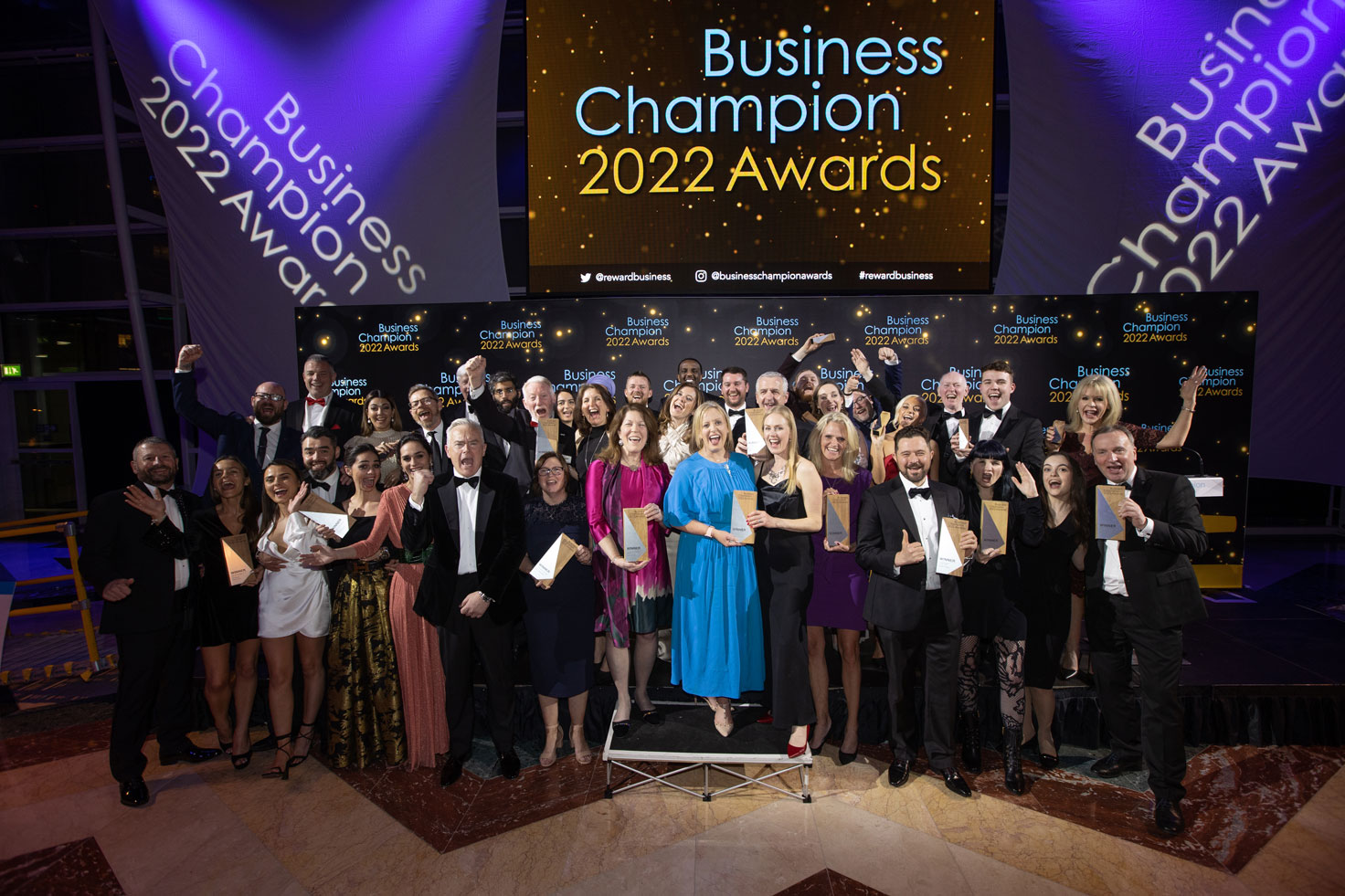 Sponsoring a Business Award – Benefits of Sponsorship
October 19 2022
So, you've been asked, you're thinking about it, but you're not sure whether sponsoring a Business Award or Event is the thing for you. We'll help you to understand the benefits of sponsorship and why it could be a great thing for your business. From promotion and brand awareness to networking opportunities and increased reputation, being a Business Award sponsor has a whole load of benefits that you may not have even thought of.
Visibility
If you sponsor the right business award, it can help you to be seen in the business community that contains your potential customers. Whether it's promotion from the award organisers, the chance to contact the entrants, winners and attendees, or your local or trade press talking about you, you'll benefit from being seen more than your competitors that don't use business award sponsorship in their marketing mix.
Supporting
Maybe you won the award in the past. Or you were a finalist. Or even a previous sponsor. Successful business owners often sponsor business awards in order to give back to the business community they are a part of. Most business awards rely on sponsors and partners in order to generate income to actually run the awards. What better thing to give you that warm, fuzzy feeling than sponsor the award for the next up and coming entrepreneur, the latest small business entrant or be part of making sure a sustainability award actually happens?
Networking
When you sponsor a business award you will usually find that there's a networking event or two in the run up, as well as the actual Awards Night itself. The Business Champion Awards has two pre-networking events — an Entrants Drinks Evening and a Finalists Drinks Evening. The latter combines networking with an evening with double Olympic Gold medallist, Lord Sebastian Coe. You'll have the chance to network with the other sponsors and partners, all of the finalists and judges, and Lord Coe himself!
Promotion
Being promoted by others comes as standard when you sponsor any award. The award organisers will always promote their sponsors via their own press releases, social media and websites. But let's not forget that the Award entrants themselves will be promoting their entries, especially if they become a finalist. And of course, you can use the fact that you are sponsoring as an excuse to send out your own press releases, mention on your social media, add to your websites, etc.
Content
Speaking of websites, we all know how difficult it can be to come up with content ideas at times. Award sponsorship is the perfect excuse for another blog post. Or two. Or three. Maybe another page on your website? A new header on your Home page? It's something to tell your newsletter readers, an excuse to send messages to suppliers and so much more.
Reputation
Although you will undoubtedly gain more business from the promotion and buzz around sponsoring an award, the one thing that money can't buy is enhanced reputation. By supporting something like The Business Champion Awards, you'll reach more people and produce more goodwill. People like companies who help others, and your company just became one!
All in all, there are no downsides to award sponsorship, we're sure you'll agree. With this in mind, why not find out more about sponsoring BCA? You'll be glad you did.