The Business Champion Awards are more than just a glittering black tie dinner once a year
Entrants, finalists and winners will not only receive guidance and support along their entry process, but we have a number of networking events where they can spend time with some of the the very best businesses across all sectors within the UK.
Entrants Networking drinks reception
We are working on a drinks networking reception for all entrants of the 2022 and 2023 programme to join together to celebrate and champion the very best that UK business has to offer.
Finalist Drinks Reception with Lord Coe
Who better to join us for a fireside conversation with broadcaster Lee McKenzie at our 2023 finalist drinks reception at Drapers Hall in London to talk about what being a champion means, than Lord Coe?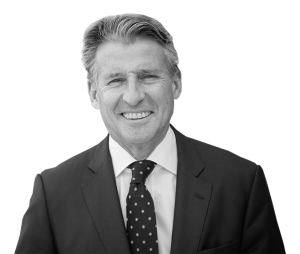 Our 350 finalists, sponsors and judges will hear from Double Olympic Gold medalist as he discusses his views and shares his journey as one of the world's most decorated athletes, skilled in his field and in adapting to others. His ability to react and pivot quickly, leads to success when chasing his goals.
Following his retirement from athletics, he successfully led the bid and organising committee for the Olympic Games in London in 2012. His political and strategic expertise in guiding large organisations on the global stage, continues in his current role as President of World Athletics (formerly the IAAF).
Lord Coe believes in creating a clear, strong vision for an organisation – a simple, transferable set of values which are adhered to at every moment and by every employee whatever their role. This vision, he contends, is key in times of change and turbulence.
It's set to be a once in a lifetime evening for finalists, and christens a positive start to January 2023.