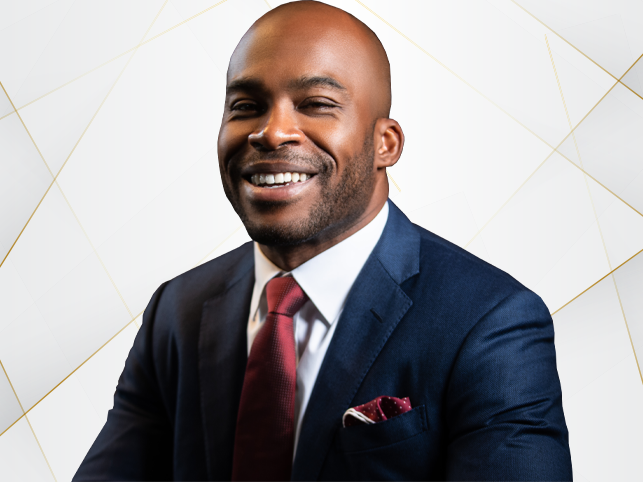 Dean Forbes is one of the UK's most successful transformational tech leaders. In a 20-year-career marked by many high points, he has successfully transformed several technology companies, building them into success stories for investors by delivering over $2bn in exit transactions.
The most recent of these was in March 2022, when under Dean's leadership Forterro changed hands for €1bn, joining Europe's growing numbers of 'Tech Unicorns.' Dean is one of very few CEOs in Europe to have achieved such value across multiple transactions.
Dean has been named one of the UK's 50 most ambitious business leaders by Lloyds Banking Group and The Daily Telegraph. He was also named in the J.P.Morgan sponsored Powerlist 2021 and 2022 as one of the 100 most influential Black people in the UK.
At Forterro, Dean is currently leading huge potential for expansion. This is being achieved through a programme of both acquisitions and organic growth. The European-focused software company serves more than 11,000 small and midsized industrial companies and employs 1,600 people. Additionally, Dean is a partner at Corten Capital where he advises the firm on European technology acquisitions. He is also a member of their deal review committee. Part of Dean's agreement with Corten Capital is that it will increase its support for founders and entrepreneurs from under-represented communities.
In terms of his early career, Dean secured his first job in the IT industry in his early 20s. By age 29, he had played a major role in the international growth of US software firm Primavera and was instrumental in its sale to Oracle for a reported $550m.
This led to a CEO role at KDS, a travel and expense management software company, which was acquired by American Express in the largest technology deal Amex had ever closed at the time. Dean then became CEO at CoreHR, a cloud-based HR and payroll solutions provider, driving its growth and then acquisition by the Access Group. There he took the role of president, leading the successful integration of CoreHR into Access and establishing what is now the Access People division.
Dean is highly passionate about issues around social mobility and philanthropy and actively supports those with similar backgrounds to his own. Twice homeless and a primary carer in his teens for his disabled mother, Dean now campaigns and invests to level the playing field for the UK's under-served communities through his not-for-profit foundation – The Forbes Family Group (FFG).
The foundation provides investment, networking and development support to young people and entrepreneurs from under-represented backgrounds. FFG has helped more than 1,170 young people move from difficult situations into education or into promising careers. FFG also donates meals, nappies and baby clothes to mothers in need and is an investor in a chain of not-for-profit pre- and after-school clubs which provide free childcare for parents facing financial hardship. Dean is also a board trustee of the London-based African Caribbean Leukaemia Trust.