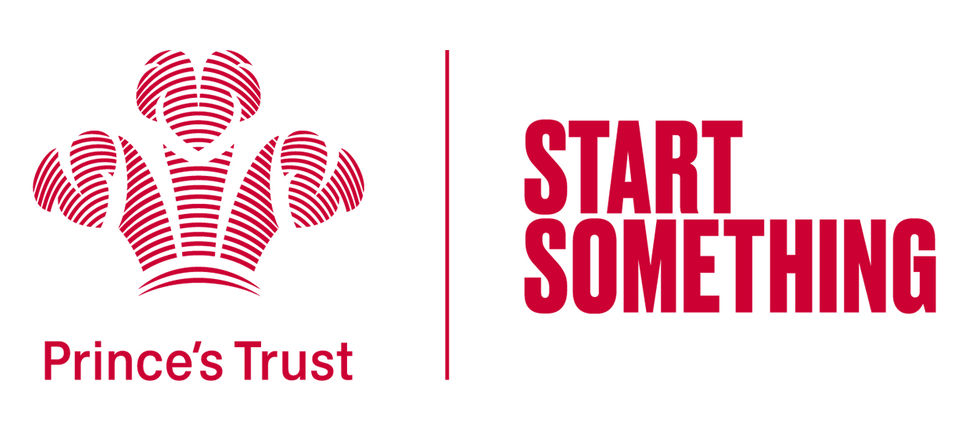 How the Prince's Trust tackle gender equality and the ethnicity pay gap
November 15 2022
Two issues that we're seeing businesses keen to address, and build into their strategy to solve, are of course: gender equality and the ethnicity pay gap.
We're proud to be supporting the Prince's Trust during this awards' season and upon speaking to them more, we've enjoyed hearing about the lengths they are going to to make sure these issues are not only addressed, but solved.
Working with younger generations makes it even more vital to set a good example to show that these aspects can be ingrained in every business across the country.
Jonathan Townsend UK Chief Executive, The Prince's Trust said:
We recognise the importance of transparency during our journey towards closing our ethnicity and gender pay gaps. Our journey may not be linear, but as an organisation we are committed and dedicated to our goal of being an inclusive employer and helping all our colleagues to reach their potential.
So what are pay gaps?
UK companies with 250 or more employees must publish their gender pay gap data. The gender pay gap is the percentage difference between the average hourly earnings of men and women.
What is the difference between the gender pay gap and equal pay?
The gender pay gap is not the same as equal pay. Equal pay has been a legal requirement for almost 50 years and states that men and women doing work of equal value should be paid the same. This applies to all employers, no matter of their size.
So, a company might have a gender pay gap if a majority of men are in top jobs, despite paying male and female employees the same amount for comparable roles.
Why is there a gender pay gap?
There's no one reason behind the gender pay gap. It's a complex issue. The Fawcett Society, which campaigns for equality, say that caring responsibilities can play a big part. Women often care for small children or elderly relatives. This means that women are more likely to work in part-time roles, which are often lower paid or have fewer opportunities for progression. Another important factor is a divided labour market. Women are sadly still more likely to work in lower paid jobs. Men also tend to take up a greater proportion of the most senior jobs in a company, which are higher paid.
What is an ethnicity pay gap?
Similarly to the gender pay gap, the ethnicity pay gap is the difference in average hourly pay received by individuals who have declared themselves ethnically diverse (Black, Asian, Mixed and Other) to those who have declared themselves as White.
Jonathan Townsend continued:
'Through action planning, embedding our values of equality, diversity and inclusion (EDI) across every element of our work, being open and transparent, and always considering how we can do better, it is our aim to drive significant outcomes and progress together. Over the past year we have published our EDI strategy and have implemented tangible actions to support us in meeting our organisational goals.
'Our next step will be to drive this forward by continuing to embed EDI into everything we do, and to empower all colleagues to make this our collective responsibility and commitment. We have brilliant networks helping us achieve our agenda, a commitment to deliver the Race at Work Charter and we are continuously looking to improve our recruitment processes.
'Personally, my focus over the coming months is to find more opportunities to listen to the lived experience of colleagues and to influence change to further close the pay gap.'
Take inspiration from how The Trust have tackled Gender Equality
Their Gender Equality Network has made a fantastic impact over the year. From spotlighting talks with female senior leaders, allowing leaders to reflect on their career journey and the barriers they have overcome, instilling confidence among women in the organisation to creating a male talk group which encourages men into the conversation and offers them a safe space to speak about the issues women face; making it a collective effort to improve gender equality.
A 'pregnancy loss toolkit' has been designed to aid both colleagues who suffer such a loss, as well as their line managers and other colleagues who can help them navigate through this difficult experience. The same concept is being looked into for the peri-menopause and menopause too.
They have introduced a new pay system, with a robust framework that aims to create transparency across ranges and supports decision making based on objective criteria around an individual's development within role, giving everyone an equal opportunity to progress their pay against the relevant range.
Dissolving the Ethnicity Pay Gap
Appreciating that it often starts with awareness and learning, The Prince's Trust hired experts in to help educate colleagues about different aspects of race and ethnicity in the workplace.
A staff 'National Race at Work Survey' was conducted by Business in the Community (BiTC), in which Trust colleagues participated. The Trust engaged with BiTC to understand the key issues emerging and what can be focused on.
The Trust piloted a mentoring scheme where six colleagues from African and African-Caribbean backgrounds were matched with six of their Trustees. This provided an opportunity for participants to learn about the lived experience of each other, to connect and gain new perspectives.
By setting up a 'Race at Work Charter' The Trust also delivered on their five public commitments:
Appointing an executive sponsor for race
Capturing ethnicity data and publicising progress
Being committed at board level to zero tolerance of bullying and harassment
Ensuring that supporting equality in the workplace is the responsibility of all leaders and managers
Taking action that supports ethnic minority career progression
We're sharing this with our network of nationwide readers and business owners in the hope that it sparks new conversations on these vital topics and provides inspiration on how to move forwards.