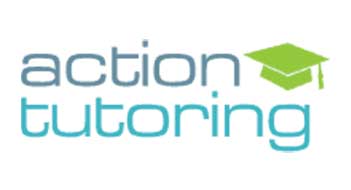 The Business Champion Awards 2022 are proud to be partnering with national charity, Action Tutoring.
Believing fully in their mantra: be the difference that makes the difference, they are dedicated to supporting pupils from disadvantaged backgrounds. Each member of the charity's team helps each pupil to achieve a meaningful level of academic attainment, with a view to enabling them to progress to further education, employment or training. Their vision is a world in which no child's life chances are limited by their socio-economic background.
Why is this even more important now?
Need for their work has only risen since the corona virus crisis with the stats speaking for themselves: disadvantaged pupils are, on average, 18 months behind their peers by the end of secondary school, with those who have been on free school meals for more than 80% of their school career actually 22.7 months behind, on average. Pre-pandemic, the Government announced it would take until 2070 to close the attainment gap, and it's estimated the pandemic could widen this between 11-75%.
Tutoring works, but it comes at a cost, resulting in those who need the support the most not being able to access it. … Enter the Action Tutoring team
They provide high-quality learning and support completely free for them and their parents or guardians. They work in partnership with schools to match pupils with inspiring volunteer tutors across the country, who meet weekly either in school or through a bespoke online classroom.
As well as funding all of the tutoring, the charity also provides all of the training and resources needed to tutor, and cover the cost of Enhanced DBS checks for all tutors. For example: £500 can provide 20 pupils with one face-to-face tutoring session, £50 can supply six volunteer tutors with Enhanced DBS checks, crucial for safeguarding pupils and £5,000 supports the charity's fundraised contribution towards the cost of a 15 hour block of tutoring.
Business Champion Awards Director, Richard Alvin said: 'We've always worked to employ talented, passionate people. Children need to take the opportunity to learn all they can at school to find out what they enjoy, what they excel at to find out what they are passionate about. Everyone has a special talent to bring forth and we're proud to partner with Action Tutoring to help promote and support the much needed and valuable work that they do.
'We've all heard the stories of people leaving school at 16 and becoming millionaires, we've covered entrepreneurs such as this on Business Matters and they are exceptional, but few and far between.
Children need to know that they can take the skills they learn at school to make a positive impact in the world, spot opportunities when they leave and become the entrepreneurs and Business Champions of future generations.'
Learn more about Action Tutoring by visiting: https://actiontutoring.org.uk